A Team Culture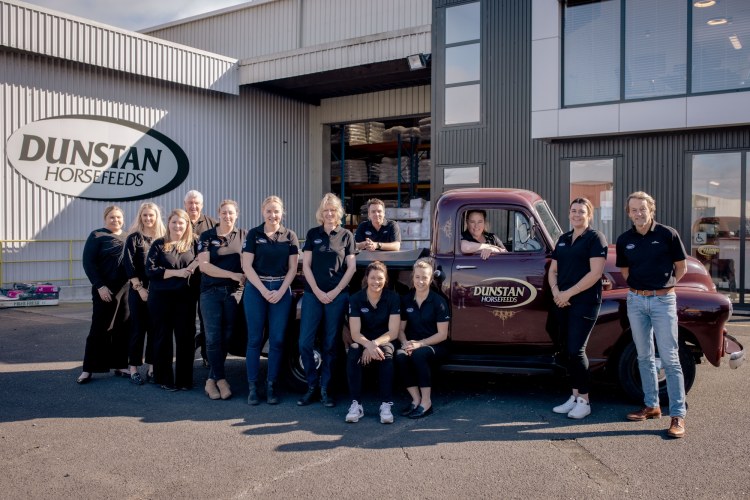 The culture at Dunstan is to nurture and empower to create a Winning Team. The entire Dunstan team is totally committed to achieving the highest standards possible across all aspects of our business. We strive to be the best we can be and second to none.

The six pillars which drive our culture are:
- Integrity
- Trust
- Expertise
- Respect
- Quality
- Service

Everyone at Dunstan is empowered to be totally engaged in everything they do - this ensures that you, our client, has their equine-nutrition expectations met every day in every way. For the life of horses.
To Know a Horse is to Own One
Dunstan Nutrition are leaders in formulating New Zealand feeds for New Zealand horses living and performing under New Zealand conditions. Created in 1986, Dunstan has been at the forefront of the Equine Feed Nutrition sector for over 30 years.

Our policy of innovation, ongoing research and commit­ment to quality and service means our feeds are produced in specialised equine-safe manufacturing plants.

Each individual formula is developed to suit every equine feeding requirement.

At Dunstan, we love to research, develop and produce the best feeds to support the health and wellbeing of every New Zealand horse from Foals to Yearlings, Racehorses through to Sports Horses Leisure Horses and the ageing Horse.

Dunstan Feeds. For the life of horses
Meet our People