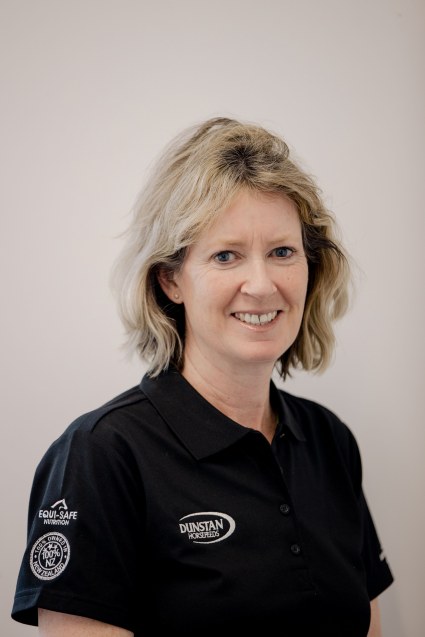 Equine Nutritionist
Phone:
021 557 316
Email:
gretel@dunstan.co.nz
Gretel joined the Dunstan Team in 2012 and brought with her over 16 years of experience in the Horse Feed Industry. In 2017 Gretel completed her Masters in Equine Science.

The learnings from her thesis, 'The impact of high-starch diets on equine physiology and behaviour' has been invaluable in assisting horse owners with managing both their horse's health and performance.

She enjoys working with horse owners to find the ideal feed solutions for their horses, taking into account each horse's individual characteristics, purpose and feed preferences.

Feeding Tip
"Weigh your feed! Get out your kitchen scales and weigh each of the different feeds you feed. Each feed stuff will weigh differently. It can be very deceiving as to how much 'your' dipper may weigh of a particular feed. It is impossible to follow feeding recommendations or provide accurate information when enquiring about suitable feeding regimes if you don't know the weight of what you are feeding your horse on a daily basis!"
Back...