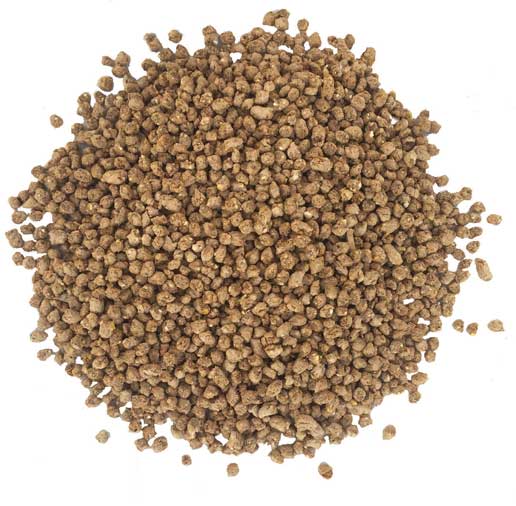 A low feed intake Extruded Nugget to aid in digestive comfort.
Low Intake
Contains mannan oligosaccharide
Aluminosilicate clay
Magnesium oxide
Find a Stockist
Dunstan Staggers Nuggets are a low intake, extruded nugget containing Mannan-Oligosaccharide and Aluminosilicate Clay to aid in digestive comfort. The yeast is provided as CitriStim® MOS and clay addition as Zeolite.

Equine Safe

Dunstan Horsefeeds are produced in Equine-Safe manufacturing plants, ensuring a product of premium quality, safety and performance.

Professionally formulated for New Zealand Horses performing under New Zealand conditions
Maize, Bran and Pollard, Vegetable Oil, CitriStim® MOS, Zeolite, Magnesium Oxide, Palatant.

Typical Analysis (dry matter basis)

| | |
| --- | --- |
| Crude Protein | 10.5% |
| Fibre | 5.5% |
| Fat | 2.5% |
| Salt | 0.2% |
| DE Energy | 12.5 MJ/KG |

For a 500 kg horse, feed 100 grams per day.



Feed 20 grams per 100 kgs of live weight

The recommended feeding rates for Dunstan Staggers Nuggets are based on a 500kg horse and are guidelines only.
 
Ensure adequate fibre intakes by providing 1 % - 1 .5% per day of the horse's body weight as chaff, hay, Dunstan Betabeet/Sugarbeet or pasture (on a Dry Matter basis).

General Notes

Always ensure the horse has access to clean drinking water.