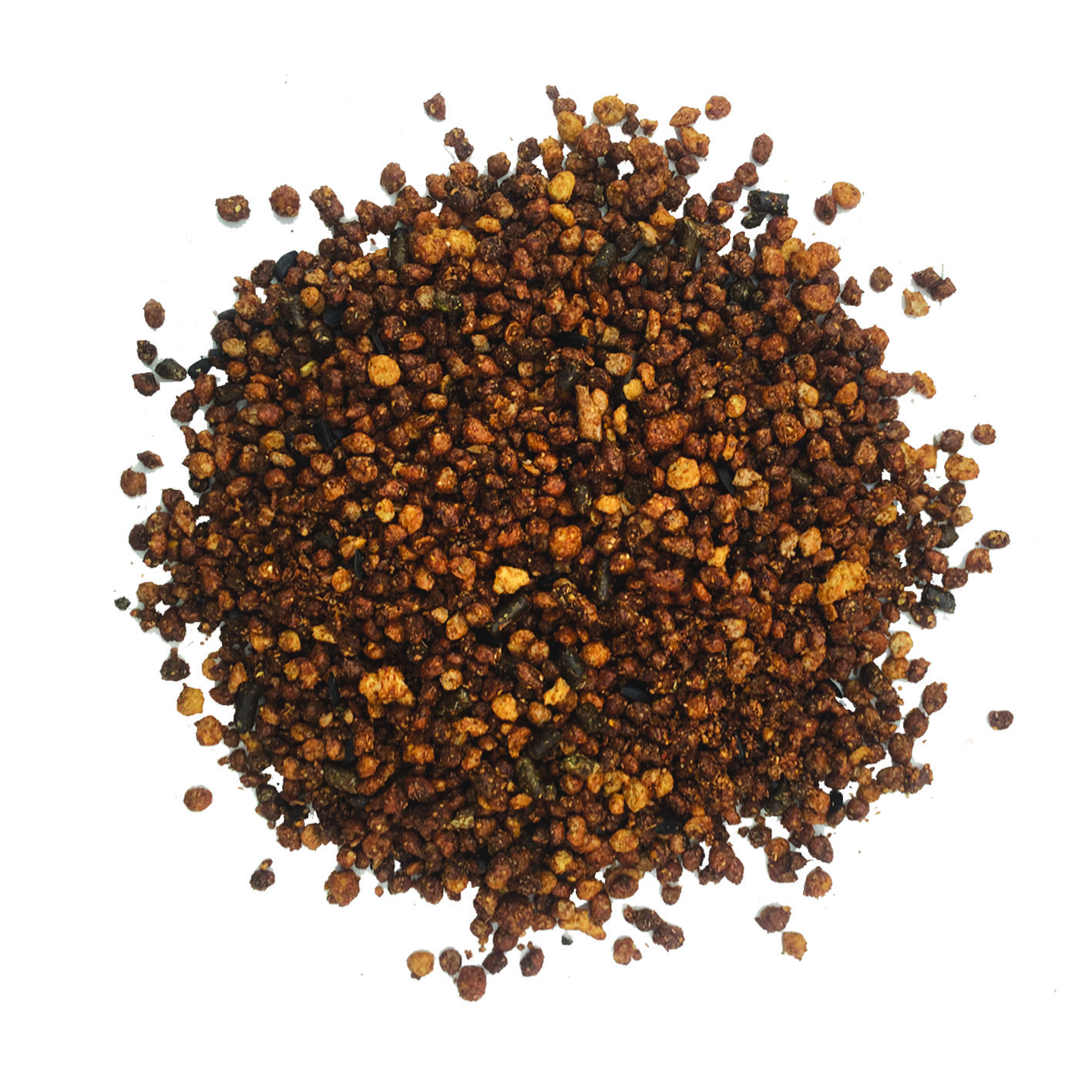 A textured feed formulated for Horses prone to 'Tying –Up'.
Super Fibres
Low Starch
Elevated levels of key antioxidants
Organic Minerals
Selenium yeast
Natural Vitamin E
Addition of a Live Yeast
Includes Chromium
Includes Melofeed®
Extruded Grains
Find a Stockist
Dunstan Move Free is ideal for horses with high energy demands for performance that do not tolerate high grain diets, instead benefitting from a low starch ration, due to physiological or behavioural needs.

Dunstan Move Free is a calorie-dense formulation suitable for all horses prone to tying up.

The inclusion of Super Fibres (Sugarbeet & Soya Hulls) provide calories from low starch, quality fibre sources, not only to assist in managing 'tying-ip' but also for digestive health. Steam Flaked Lupins contribute a low starch, high protein, high fat, energy-dense ingredient, ideal for the working horse.

Dunstan Move Free includes Melofeed®, a natural source of primary antioxidants. The antioxidant properties of Melofeed® benefit equine muscular health by assisting to maintain cell membrane integrity and helping to prevent muscle lesions that may occur in horses during intense training.

Elevated levels of Vitamin E and Selenium are included in this formula, with Selenium provided in the more available form of Selenium Yeast and Vitamin E as Natural Vitamin E.

Additional electrolytes as Potassium Chloride and Magnesium Oxide are included to aid muscle integrity and assist in reducing anxiety from Magnesium deficiency.

Chromium Yeast is included as an aid to overall energy utilisation and as an agent to help reduce lactic acid accumulation, a factor often associated with tying up.

Soya Hulls, Sugarbeet, Steam Flaked Lupins, Extruded Barley, Bran & Pollard, Fibre Pellet, Soyabean Oil, Molasses, Crushed Peas, Sunflower Seeds, Salt, Magnesium Oxide, Vitamins and Minerals, Potassium Chloride, Melofeed®, Chromium Yeast, Selenium Yeast.

Typical Analysis (dry matter basis)

| | |
| --- | --- |
| Crude Protein | 14.5% |
| Fibre | 16% |
| Fat | 12% |
| Salt | 2% |
| DE Energy | 14.5 MJ/Kg |

Nutritional Composition - typical analysis per kilo of Dunstan Race Ease (as fed)

| | |
| --- | --- |
| Protein | 130g minimum |
| Lysine | 8.0g |
| Calcium | 10g |
| Phosphorus | 4.0g |
| Sodium | 5.5g |
| Chloride | 11g |
| Potassium | 11g |
| Magnesium | 4g |
| Iron | 300mg |
| Zinc (Organic) | 180mg |
| Manganese | 120mg |
| Copper (Organic) | 60mg |
| Cobalt | 0.7 ppm |
| Iodine | 1.6mg |
| Selenium | .7mg |
| Vitamin A | 12,000iu |
| Vitamin D | 1,200iu |
| Vitamin E | 535iu |
| Vitamin K | 2.5mg |
| Thiamine B1 | 7.5mg |
| Riboflavin B2 | 7.5mg |
| Pyridoxine B6 | 6.5mg |
| Vitamin B12 | 65ug |
| Niacin | 25mg |
| Pantothenate | 12mg |
| Biotin | 250mcg |
| Folic Acid | 2mg |
| Choline | 450mg |
| Melofeed® | 40mg |
| Starch | 10% |

Heat stable Vitamins added at the time of manufacture

Amounts per horse per day when offered as the full feed:
The recommended feeding rates are based on a 500kg horse and are guidelines only.

| | |
| --- | --- |
| Light Work | 2.5kg – 3kg |
| Moderate Work | 3kg – 4kg |
| Heavy work | 4kg - 5kg |

The recommended feeding rates for Dunstan Move Free are based on a 500kg horses and are guidelines only. Daily feed amounts will vary depending on pasture availability and body condition. Horses are very much individuals with different metabolic efficiencies, some require a little more, others a little less, for the same level of activity.
 
Ensure adequate fibre intakes by providing 1 % - 1 .5% per day of the horse's body weight as chaff, hay, Dunstan Betabeet/Sugarbeet or pasture (on a Dry Matter basis).
 
For horses pre-disposed to 'tying-up' if additional calories are required in the ration and the recommended intakes of Dunstan Move Free are being fed utilise Dunstan Betabeet as an ideal calorie supplement. Dunstan Betabeet is low in starch and sugar and will contribute quality fibre to the ration.
 
It is advisable to split the daily hard feed into at least two feeds, preferably 3-4, but feed no more than 2.0 kg of Dunstan Move Free per meal.
 
Always introduce a new feed gradually over a period of 7 – 10 days, working up to the desired feed intake taking into consideration body condition and work level.

General Notes

Always ensure the Horse has access to clean drinking water.

High Copper levels in Dunstan Move Free make it unsuitable for feeding to sheep.

Dunstan Horsefeeds are best used within four months from the time of purchase.
This ensures the vitamins included in Dunstan Horsefeeds remains efficacious to ensure optimum equine health.
However, as is the case with human foods, "fresh is best". So always aim to feed Dunstan products as fresh as you are able.

A Hint on Storage of Dunstan Horsefeeds:
When storing Dunstan Horsefeeds, it is important that it is kept in a clean, dry, cool and rodent-proof area to avoid potential moulds and/or contaminants.