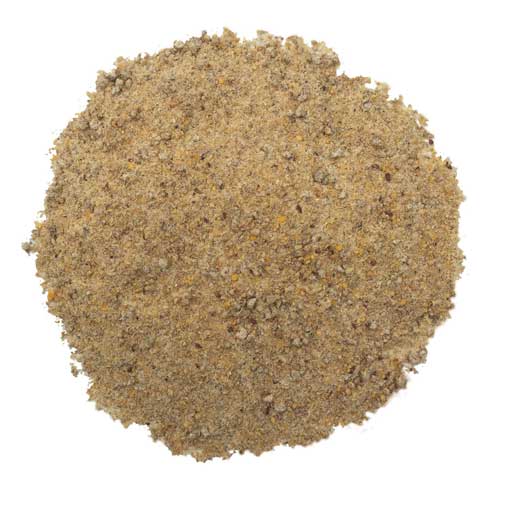 An introductory formulated diet for the Orphan Foal
Milk powder
Live yeast
Amino aicds
Laltide
Citristim MOS
Find a Stockist
Dunstan Orphan Foal is a palatable, highly digestible feed in the form of a meal, designed as an introduction to solid feeding. It is not a milk replacer, but a blend of milk powder, vegetable proteins, cooked cereals, minerals and vitamins and essential amino acids.

Dunstan Orphan Foal Mix has been formulated to encourage transition from dependence on milk, to a solid diet based on conventional cereal and protein.

The inclusion of milk powder ,cooked cereals and Soyabean Meal produces a highly palatable and digestible introduction to solid feeding. The Milk Powder content within Dunstan Orphan Foal Mix allows for a porridge to be made with warm water.

A highly digestible protein source (Laltide) supplies a range of peptides and nucleotides derived from yeast to aid natural immunity and gastrointestinal health.

The inclusion of the live yeast (Vistacell) aids digestion and will assist in maintaining a more optimal hindgut pH.

In addition the live yeast CitriStim®MOS (Pichia guilliermondii) helps to support the horses natural immune system and boost the natural defences of the horse against health challenges. It is also beneficial in the management of mycotoxins.

A blend of the essential fatty acids Omega 6, 9 and 3 are included in Dunstan Orphan Foal Mix. Omega 3, the anti-inflammatory fatty acid, is provided as a blend of both Flax Seed Oil, and Vegetable Oil.

Minerals are provided as Glycinate Organic Trace Minerals resulting in improved bio-availability. This ensures maximum feed and nutrient utilisation, also aiding development of the natural immune system. Organic Selenium as Selenium Yeast is included to provide a highly available and safe form of Selenium.

Vitamin E is provided as Natural Vitamin E due to its improved bio-availability.

Equine Safe

Dunstan Horsefeeds are produced in Equine-Safe manufacturing plants, ensuring a product of premium quality, safety and performance.

Professionally formulated for New Zealand Horses performing under New Zealand conditions
Milk Powder, Full Fat Soyabean Meal, Linseed Meal, Cooked Cereals, Vegetable Oil, Limestone, Salt, Laltide, Citristim MOS, Live Yeast, Amino Acids, Lysine, Methionine, Threonine, Glycinate Organic Trace Minerals, Amino Acids, Yea-Sac, Palatant.

Typical Analysis (dry matter basis)

| | |
| --- | --- |
| Crude Protein | 25.0% |
| Fibre | 3.5% |
| Fat | 12.5% |
| Salt | 1.0% |

Nutrient Composition – typical analysis per kilo of Dunstan Orphan Foal Mix (as fed)

| | |
| --- | --- |
| Crude Protein | 220g minimum |
| Lysine | 14g |
| Calcium | 12.0g |
| Phosphorus | 5.0g |
| Sodium | 3.0g |
| Chloride | 5.0g |
| Potassium | 9.0g |
| Magnesium | 2g |
| Iron | 200mg |
| Zinc (Organic) | 220mg |
| Manganese | 110mg |
| Copper (Organic) | 85mg |
| Cobalt | 0.5mg |
| Iodine | 2.0mg |
| Selenium (Organic) | 0.7mg |
| Vitamin A | 19,700i.u |
| Vitamin D | 1,970 i.u |
| Vitamin E | 245mg |
| Vitamin K | 4mg |
| Thiamine B1 | 12mg |
| Riboflavin B2 | 12mg |
| Pyridoxine B6 | 10mg |
| Vitamin B12 | 100ug |
| Niacin | 20mg |
| Pantothenate | 10mg |
| Biotin | 200ug |
| Folic Acid | 2.95mg |
| Choline | 295mg |

Heat stable Vitamins added at the time of manufacture

Introduce Dunstan Orphan Foal Mix at 250 grams per day, building up to 1kg per day over a ten day period.

The milk powder content within the Dunstan Orphan Foal Mix allows a porridge to be made with warm water should a more liquid diet be preferred initially.

Once the foal is consistently consuming 1kg per day of Dunstan Orphan Foal Mix, Dunstan Weanling Mix or Dunstan Breed & Grow can be introduced, building to a feed intake of 2.5kg by 5 months of age.

Always ensure access to clean fresh water and provide hay and chaff as a roughage source.

It is important that the Orphan Foal accepts Mare colostrum during the first 18 hours after birth. A milk replacer, formulated to match the composition of mares milk, usually one of a lower fat and higher lactose content, should be offered a little and often.
 
Feeding large quantities in a single meal will usually invoke some form of digestive upset and often lead to scour.

General Notes

Always ensure the Horse has access to clean drinking water.

High Copper levels in Dunstan Orphan Foal Mix make it unsuitable for feeding to sheep.

Dunstan Horsefeeds are best used within four months from the time of purchase.
This ensures the vitamins included in Dunstan Horsefeeds remains efficacious to ensure optimum equine health.
However, as is the case with human foods, "fresh is best". So always aim to feed Dunstan products as fresh as you are able.

A Hint on Storage of Dunstan Horsefeeds:
When storing Dunstan Horsefeeds, it is important that it is kept in a clean, dry, cool and rodent-proof area to avoid potential moulds and/or contaminants.