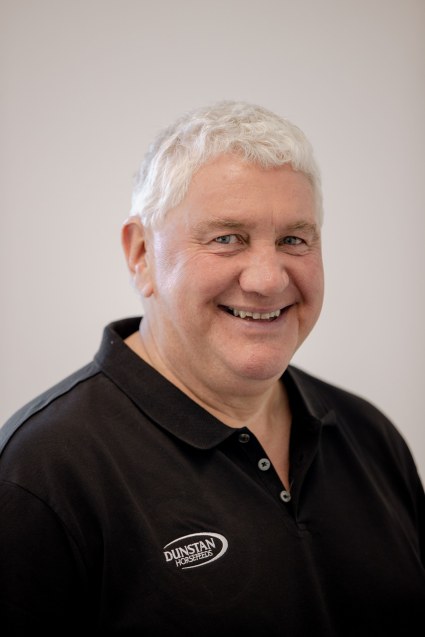 Director/Founder
Phone:
0274 931 580
Email:
david@dunstan.co.nz
David was the original founder of Dunstan in 1986.

In 1988 with a full feed concept for horses in mind, he travelled to the UK in the hope of finding someone who was already involved with such an idea.

It soon became apparent that it wasn't being done, so he returned home and went about introducing the idea to the NZ Thoroughbred Market.

This started the Dunstan commitment to producing quality NZ made Horse Feeds which continues to this day.

As well as being a Director of Dunstan, David has an extensive knowledge of the NZ Thoroughbred Industry. Previous roles include Chairman of the Waikato Racing Club, Director of NZTR and the NZTR Members Council amongst other Boards.

Along with Breeding and Racing, David reached the 100 Winners milestone in 2017 as an Owner.

Feeding Tip:
Feeding a horse is easy. Knowing what to feed it can be complex. Ask a qualified Nutritionist for an opinion!
Back...