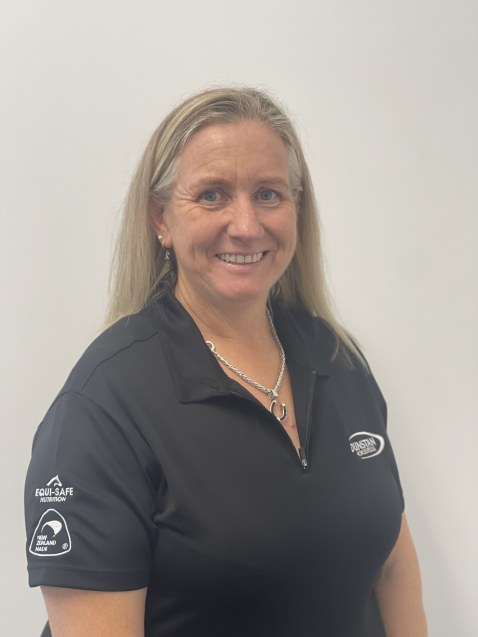 Territory Manager – Northland/Auckland/Waikato/Bay of Plenty
Phone:
021 311 581
Email:
kelly@dunstan.co.nz
Kelly is a keen equestrian herself, and is full time 'Show Mum' to Lucy, who is very successful in the show ring. 

Kelly has extensive knowledge in the NZ Racing and Breeding Industry, having working for Sir Patrick Hogan at Cambridge Stud for many years, before moving on to other various roles in the equine sector. 


Feeding Tip:
When feeding horses or ponies prone to laminitis, avoid putting them out on short pastures. This is extremely high in sugars and can be just like giving an espresso shot! Instead feed, Dunstan All-4-Feet. Dunstan All-4-Feet is a high fibre, low starch, low sugar pellet for horses prone to laminitis or where a diet low in non-structural carbohydrates is required.  
Back...