Dunstan. On your side all the way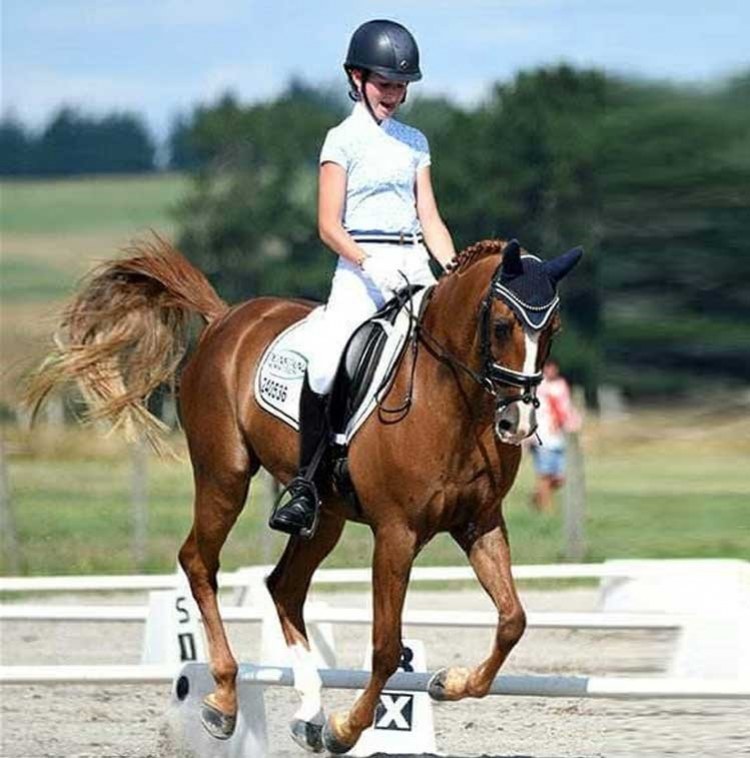 What are your goals for the upcoming season?
As I've moved onto hacks now, I'm learning how to ride and manage to keep a bigger horse together.

My horse Jackpot is super cool and is graded to level 4 but he has had a few years off and has become a little stiff and disconnected so my winter work is to get him more supple, over the back and more through. He is progressing well, building up strength and muscle with the help of his Dunstan Horse feed. I will compete him in Level 4 doing the local shows as well as the regional champs shows.

I hope to learn as much as possible from Jack to put into good use when I have a new young horse to bring on soon.


The One Horse to Watch:
Jackpot is pretty fancy and gorgeous looking so he is definitely one to watch!


Name Four People you Would Invite for Dinner:
I would love to invite Damien Mackenzie as he's a fab rugby player, Isobel Werth as she is so inspirational, Carl Hester as he would fascinating and hilarious and Alan Davies as he would have so many amazing tips on horse management and turnout.


Speaking of Dinner Can you Share a Horse Feeding Tip:
Feed Equifibre! What do you never leave home without? I can't leave home without a hair tie as I have crazy long thick curly hair!!


So then, What is Your Number One Tip for Travelling Horses?
We always travel our horses with boots on as you never know when they are going to knock or hurt themselves while travelling.


Can you tell us who inspires you?
Charlotte Dujardin as she has come from so little and worked so hard to rise to the top.


Do you have a good luck charm?
My lucky charm is my star white jodhpurs as when I wear those I seem to do really well. I will have to keep buying bigger ones while I'm still growing!!
Horses:
Papanui Jackpot a 15.3hh, 16 year old schoolmaster Dutch Warmblood


How did you get started in your equine career?
My Mum had always ridden and my Nana bred Welsh ponies that I rode and loved.


Biggest Equestrian Accomplishment:
My biggest accomplishment would have been winning level 3 2017 Dressage Pony OF the Year, Young Rider Champs, then 2018 coming 3rd Level 4 Pony of The Year and then winning Level 4 National Pony Champion at 2018 Young Rider Champs.


Mackenzie loves to feed