Dunstan. On your side all the way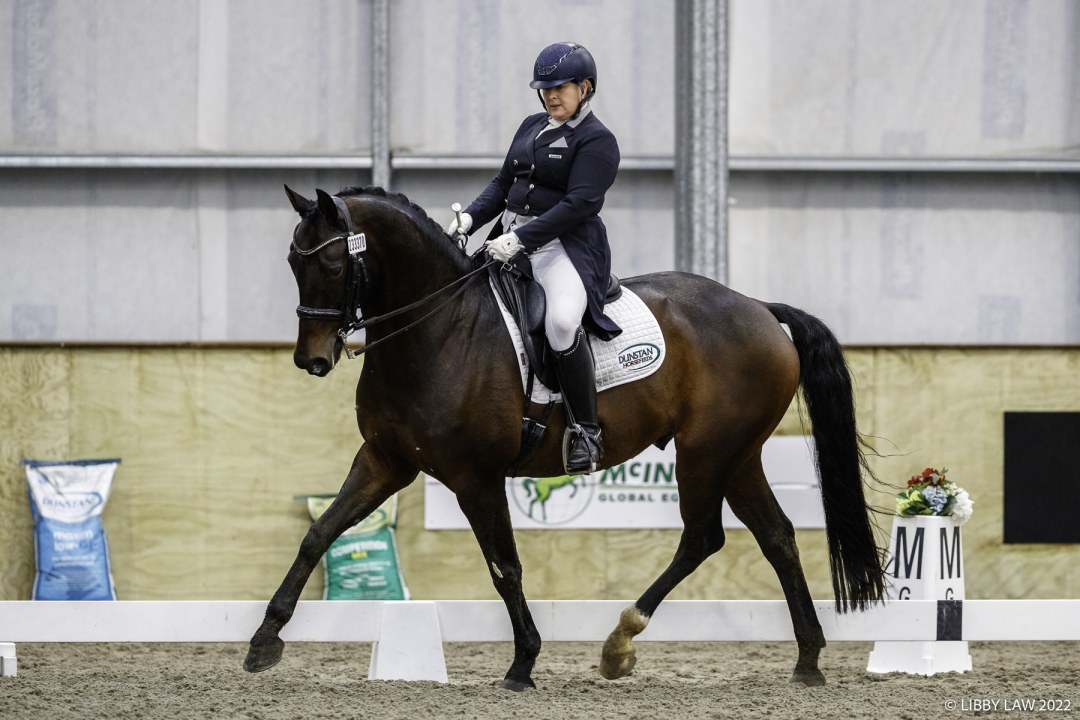 The one horse to watch?
Solo extremely talented, level 5 this coming season.


Name Four People You Would Invite for Dinner:
anybody, I just love having dinner lol


Speaking of Dinner Can you Share a Horse Feeding Tip?
Feed for the level of energy output your horse is getting. Don't over feed and under work and then wonder why your horse is crazy and then blame the feed.


What do you never leave home without?
Plenty of feed. I like my horses to have plenty of feed and water to keep their energy levels up to be able to give me their best.


So then What is Your Number One Tip for Travelling Horses:
I like to feed lots of beet before travel, it holds a good amount of water so if your horse doesn't drink well it will keep them a little hydrated.


Can you tell us who inspires you?
Other competitors in my grade. I often find that I ride so much better when the competition is tougher. Other riders push me to be better.


Do you have a good luck charm?
I used to have a pair of striped stocks that I always wore, but nothing these days.
Disciplines:
Dressage & Show Jumping


Biggest Equestrian Accomplishment:
I have two, Southwell Rendezvous be runner up in Werribee for the Australasian showing champs after winner HOY in the saddle hunter ring. Then, last year winning the level 4 dressage title at HOY with Solo.


What are your goals for the coming season?
Solo to be successful at level 5 and my young horse


Tyler & Rebecca love to feed