Dunstan Oat Free Textured Mueslis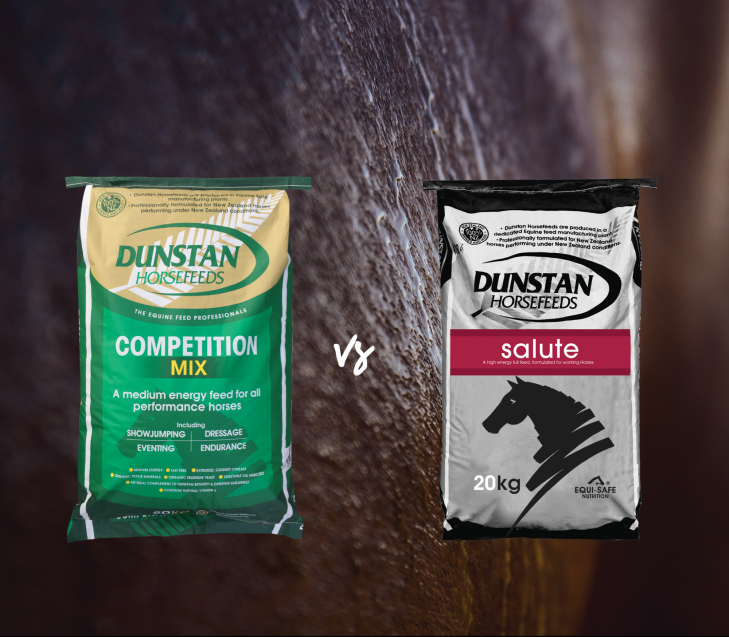 Dunstan now has two great options on the market that are offered as Oat free textured muesli feeds.

We have put together a comparison to help you distinguish the two products.

Dunstan Salute

- Has a higher inclusion of extruded barley and extruded maize
- Includes lupins (not in Competition Mix)
- Includes Steam Flaked maize (not in Competition Mix)
- Double the Vegetable Oil inclusion
- Includes Chromium which provides 1mg per kg
- Elevated Vitamin E (more than twice that of Competition Mix)

The differences above are targeted at the high performance horse with Salute contributing more calories per kg. The addition of Chromium assists with energy utilisation and recovery as a result of reduced lactic acid accumulation. The increased Vitamin E particularly important for racehorses that will likely have less access to pasture and the majority of the Vitamin E will need to be provided via the supplementary feed.