Dunstan. On your side all the way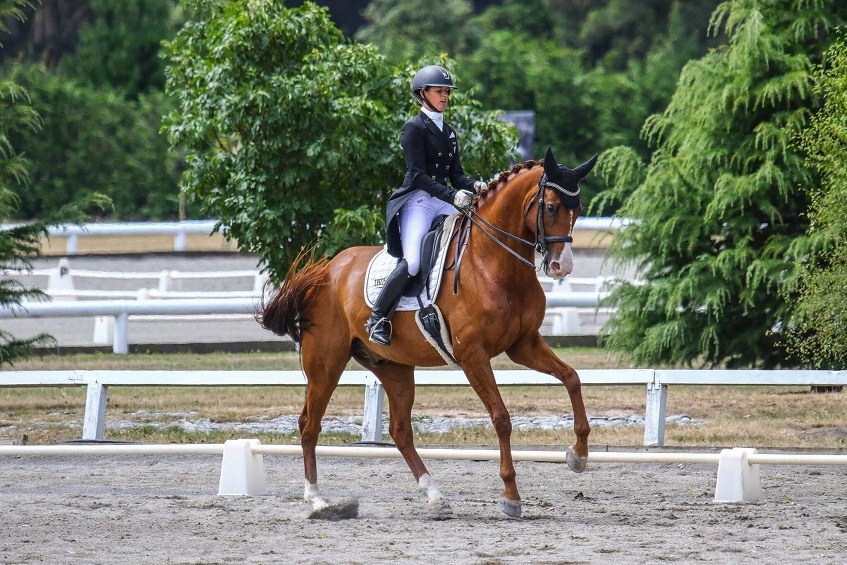 Most memorable equestrian achievement:
My most memorable Equine achievement would have to be winning the NZ under 25 Grand Prix Champion last year on my first horse I've trained to Grand Prix!


How did you get started in your equine pursuit?
My mum always rode horses but she loves hunting and jumping ... she never liked Dressage ! It was her love for the horses that got me involved.  Ever since I could walk I begged her to let me ride the horses.


What are your goals for the upcoming season
To compete both my Grand Prix Horses in NZ and Australia achieving scores of 70% and above.


Horses to watch:
All my horses are ones to watch! But J'Obéi is definitely going to be exciting in the Grand Prix this year !


Four people you would invite for dinner:
Carl Hester, Simone Biles, Mark Todd, Laura Graves


Speaking of dinner can you share a horse feeding tip?
If you have a horse that needs more topline then feed Dunstan Muscle N Shine , all my horses have beautiful top lines and often get comments about their beautiful coats and condition!


What is Your Number One Tip for Travelling Horses:
Make sure you always give them plenty of time to recover , don't expect to ride them and expect 100% the day of or the day after a massive trip! Get there with plenty of time to let them recover.


Who inspires you?
Many people inspire me , I love anybody that is exceptionally good at what they do , whatever that may be. In Dressage Carl Hester is my biggest inspiration.


What is your favourite riding accessory?
My favourite riding accessory if it counts is probably my mirrors !! They are so beneficial for Dressage riders i would be lost without mine !
Disciplines:
Dressage


Horses:
Windermere Johanson W
Windermere J'Obéi W
Windermere Zephora W
Windermere Integro


Melissa loves to feed