Testimonials
Hear what our customers are saying about us: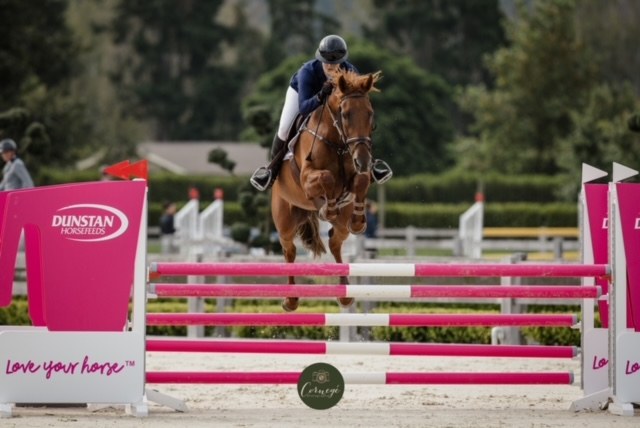 I'm just getting in touch to say a huge thank you to you and the Team at Dunstan Horsefeeds for your continued support and sponsorship of the Amateur Rider Series. I know I don't need to explain to you just how important sponsorship is! It really is appreciated so thanks for supporting us Amateur Riders.

I've had an absolute blast competing in the series this season. It is such a fun class to take part in. It is hugely competitive, but there is also fantastic camaraderie from fellow competitors.

Also - thanks for sponsoring the Amateur Rider Tour at Takapoto. It's really neat for the Amateurs to be recognised and able to compete at this fabulous event.

Here is a pic of me and Fortissimo (who is powered by Dunstan Maxim Low GI) jumping the Dunstan fence!
Lynette Jackson