Dunstan. On your side all the way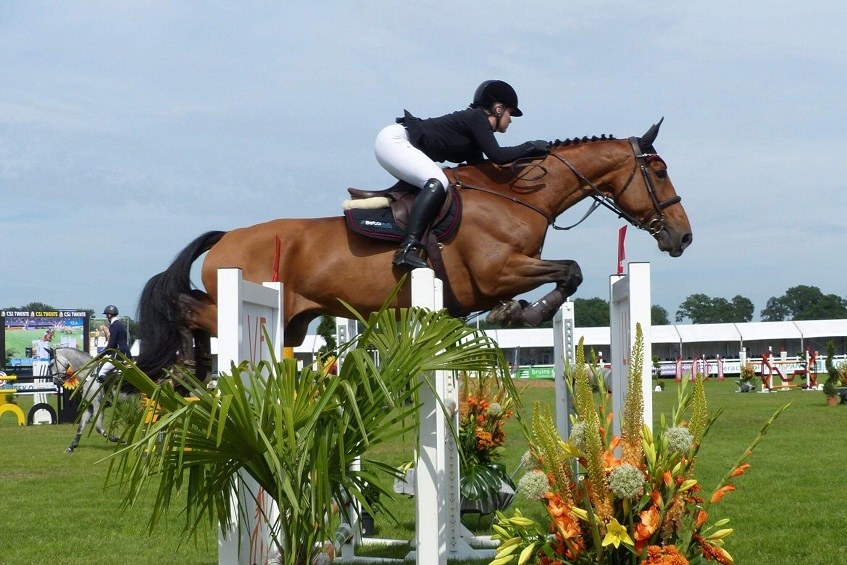 What are your goals for the upcoming season?
For my 9 year old Grandaire I would love to see him settle into life in NZ and then jump successfully around the Grand Prix's, I would like to see my 6 Year old jump competitively around the 6 year old classes. Another one of my goals would be to see my students riding well and enjoying the success of training and producing their horses correctly.


Horses to watch:
Both of the horses I have at the moment are probably the two best horses I have ever owned, now it will just be a case of building up a team of like them and keeping the quality level high.


Four people you would invite for dinner:
Rob Ehrens, The Netherlands Chef d'equipe I think he would be an extraordinary person to learn from as he has exceptional people skills, he has the ability to be very up front (as many Dutch people are haha) but still delivering the message in a positive way that allows people to grow and improve. Jeroen Dubbledam, needs little introduction as one of the best riders in the world. His knowledge on how to identify and produce a horse through the grades to get the very best out of it and choose specific events that he wants to be successful at is second to none, to learn his management and process to achieve success would be incredible. Gilbert Enoka is the All Blacks mental skills coach I have been lucky enough to work with him in the past and his knowledge of how the brain works and how to deal with the stress and pressure of top level competition and use it to your advantage is incredible, to learn more from him would be an invaluable experience. And the last person I would love to have for dinner with is Grant Hensman, Grant was involved in a serious accident in his early 20s that left him paralysed from the waist down, when most people would let this sort of an accident ruin their entire life, Grant took it and has become one of the most admirable people I know.


Speaking of dinner can you share a horse feeding tip?
Little and often, you are better to split your feed into 3 and feed 3 times a day than to feed one huge feed at night. Also make sure you are feeding enough Fibre.


Number one tip fpr travelling horses?
Make sure they are on the truck haha! No, after a couple of years of driving horses all around Europe, just making sure you give the horses a good ride, if your driving yourself just take your time and don't let other drivers on the road push you around or stress you out, just remember you have precious cargo on board and if you have someone else driving just make sure they are a sensible driver.


Who inspires you?
Hard question! There are so many people that have inspired me throughout my life. But my mum would be my biggest inspiration, she is an incredible business woman and has been extremely successful with her career. But since gong to Europe a huge inspiration for me has been Miranda Harrington, Miranda moved to Europe and has worked so unbelievably hard in her career to achieve what she has now and has done so predominately all on her own she had to make numerous sacrifices to keep the whole operation going and get to where she is now. She is an extremely talented rider, and has produced so many difficult horses, I think everyone could all learn something from her incredible work ethic.


What is your favourite riding accessory?
Would have to be my Breeches from Cavalleria Toscana, they are so comfortable, I wear them all day even to the supermarket! I cant wear anything else riding now.


Do you have a good luck charm?
Not a charm as such but I always work through the finish flags when walking the course, even if they are in the opposite direction to where I need to go after walking the course I will still walk through them, (I also don't walk back through them) but I think that's more to do with my preparation for going into a round as opposed to "good luck" technically the flags are the last obstacle in the course.
Disciplines:
Show Jumping


Horses:
Grandaire - 9 Year old, Zambezi TN X HeartBreaker, KWPN, Jumping 1.40m

Casino GNZ 6 year old, Cassini 2X Corlando , NZWB Jumping 1.10m


Olivia loves to feed