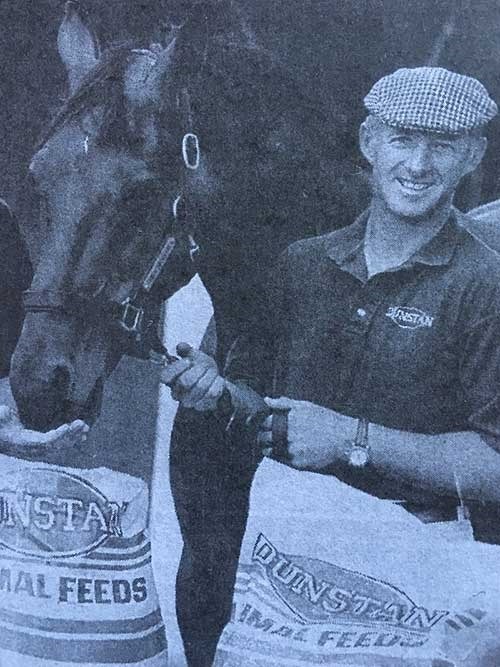 Dunstan's association with Jeff McVean and the McVean Family goes back to 1990. Jeff has had an outstanding Equestrian career, having competed at the highest level in his earlier years.

Jeff represented Australia at the Olympic Games three times, has competed at several World Cups, and won 6 Horse of the Year titles.

In his later years, he has become heavily involved in Breeding, Training and Coaching. He has trained Oaks, Cups and Derby winners in recent years.

The very close association between Jeff and Dunstan has developed into a formal arrangement whereby Jeff acts as an Ambassador for Dunstan, recommending and promoting the Dunstan Equine Feed range at every possible opportunity.

This is relationship is unique and valued by Dunstan.