Dunstan X-Factor Competition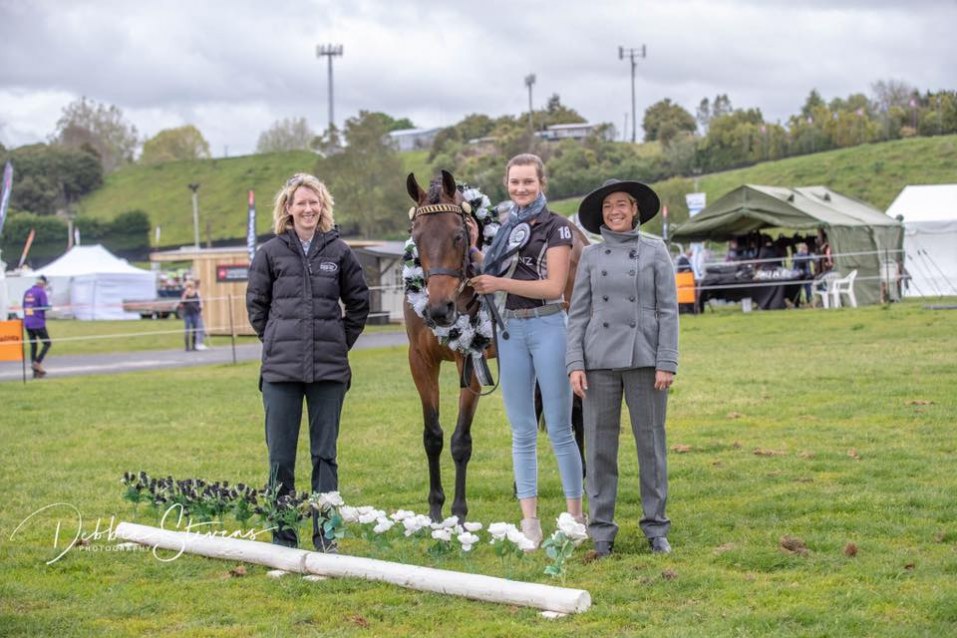 At Dunstan, we are privileged to be associated with a small group of respected and professional Equestrians who can extend the reach of the Dunstan brand into the market.

Our Dunstan Sponsored Riders work in close association with our Dunstan Territory Managers to ensure that the benefits of the Dunstan Feed Range can be promoted to all sectors of the Equestrian community throughout New Zealand.

Dunstan's Sponsored Riders are carefully selected based on their professionalism, expertise, personality and the respect in which they are held. They not only lead by example but also are able to tutor Riders who wish to improve their skills in all aspects of horse management, from very young Beginners through to mature Riders.

Our Dunstan Sponsored Riders range from Equestrians with many years of success to their credit, through to young "Up and Comers" who, based on Dunstan's judgement, are displaying all the attributes to become successful Equestrians, and can lead other young aspiring Riders by their example of determination, courage, skill and focus.

Dunstan's Sponsored Riders compete around the Country at various events and not only their performances but also the presentation and obvious well-being of their horses provide clear testament to the benefits of feeding Dunstan Horse Feeds.

Dunstan Sponsored Riders are a small, select group of talented and respected Equestrians, and Dunstan is proud to be associated with them!